New trends in the repair and decoration of apartments in 2021
The interior decoration of a house or apartment can be quite a simple and exciting task, and finding the perfect style that can make your living space comfortable and attractive is not so difficult.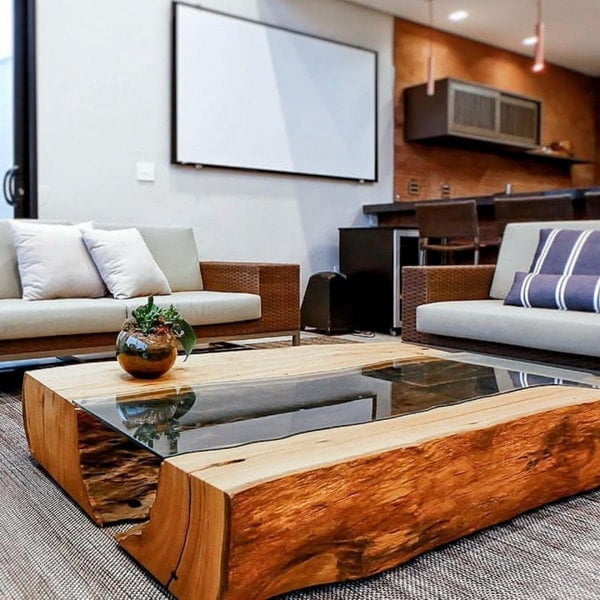 New trends in the repair and decoration of apartments in 2021 will help you cope with this task one, two, three!
If on the eve of 2021 you are thinking about changing the interior space of your home and are looking for new ideas, this article can give you the necessary solutions in accordance with the latest trends, which you can adapt to your own needs!
What to look for first of all:
In order to refresh or completely change the interior of your apartment / room in accordance with the latest trends, keep in mind the following:
In 2021, open spaces flooded with light, decorated with plants or accessories in gold or copper, will be in popular.

Wood is a material that has been at the peak of popularity for several years and is becoming increasingly important in the interiors of modern apartments. When planning repairs in 2021, be sure to include as many items as possible made from this natural material in your budget and plans. Moreover, it is desirable that the minimum processing allows you to preserve the natural texture and color of the tree.

Mix of styles: room design in one style is already considered a relic of the past. The trend in the design of apartments in 2021 is fusion, new combinations of styles: the notorious, colorful and very functional, by the way!

Bright colors – we'll talk about this in more detail below, but I would like to draw your attention to this aspect of apartment renovation now.

The most popular styles of interior decoration 2021: new trends, such as Wabi Sabi and Japandi. 
So, if you plan to start repairs in 2021, then you should definitely consider all the latest innovations and ideas for decorating apartments. For our part, we are pleased to present you the latest trends in interior popular.
Apartment renovation 2021: new trends in interior decoration
Fewer Walls – More Space
In the repair and decoration of apartments in 2021, the undisputed number one focus is the tendency to create open and spacious spaces.
The best solution is to tear down the kitchen wall and combine it with the living room or hall. Optimal zoning trends of such open spaces suggest the presence of open shelves or glass sliding doors and screens instead of walls. 
The dining room, integrated into the living room, is the best solution to make the apartment look more spacious. Good lighting is another key to creating cozy and spacious rooms. Open the windows to breathe fresh air, turn off the air conditioner from time to time and let the breeze in. Do not forget that we need fresh air in order to feel alive and peaceful.

Natural materials

New trends in interior design for 2021 that need to be considered when repairing are the emphasis on natural materials.
You can choose marble, wood, cork, rattan, bamboo, straw, hemp and jute wicker elements for decoration, furniture or accessories to bring your apartment in line with the latest trends in interior popular. 

Wabi Sabi and Japandi:

Wabi-Sabi (WabiSabi) – a style that is to use the beauty of the imperfect, including – and the old. A mirror in an old wooden frame with traces of patina, without polishing, grandmother's lamps, a rocking chair in a vintage style – in general, you cannot find a better way to use old things in a trendy interior!
Wabi Sabi is a minimalist interior with a neo-rustic mood, with neutral colors, natural materials and fabrics, finishes with the most natural textures, organic forms and a consistent overall impression.
Japandi is nothing more than a combination of Scandinavian style and Japanese. Both choose minimalism as the key to success in interior design, although each has its own characteristics. Coming from different parts of the world, japandi gives us a sense of relaxation provided by white and gray colors, and a sense of order due to the absence of excessive decorative elements.

 Source:https://newdecortrends.com/new-apartment-renovation-trends-2021/